Spring has sprung and it's time to think about useful upgrades to your boat.
Realizing that cost is a concern these days, I've set a dollar limit of $500 for each of half-dozen improvements that can make your boat safer, less prone to problems or more energy efficient. Power or sail, you can make your boat a better place with these upgrades.
Anchoring System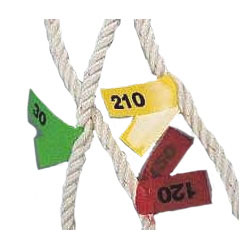 Be honest – when was the last time you fully inspected your boat's anchoring system? Are the chain and rode in top notch condition? Is the rode actually attached to your boat, or is the bitter end just lying in the bottom of your anchor locker? Most boaters today either try to rent a mooring or slide up to a transient dock when cruising. The anchor rode doesn't see much daylight, unless the chips are down and you really need it. In my years of boating I've seen all manner of anchoring craziness, always under duress, including throwing the entire rig overboard with no attachment to the boat!
It's time to pull that vital link to the ocean floor out of its locker and inspect it, from the anchor all the way to the end attached to the boat. Replace any and all worn parts. While you're at it, add some length indicators to your rode. For well under $500 you can invest a Saturday morning replacing any worn components in your anchor system and actually know how much rode you've let out. This is important in a crowded anchorage if you want to sleep well.
Rusty Stainless Steel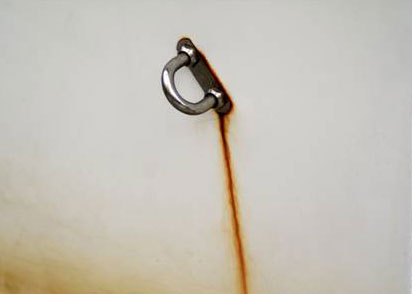 Rust streaks that emerge from stainless steel fasteners and fittings are a clue that some real maintenance is due. I'm talking about doing more here than hosing the stain down with your favorite rust stain remover. If you see rust, it means the fitting in question is suffering from what is known as crevice corrosion. The part will need to be removed and inspected. Prices will vary depending upon which fittings or hardware needs to be replaced. To make sure this doesn't happen again anytime soon, make sure the bolt or fastener is completely sealed with 3M 5200 or a similar sealer.  Now it's OK to use the rust stain remover.
LED Lighting
LED lighting has come of age. Things like voltage sensitivity and chromaticity were concerns when this technology was first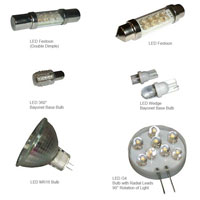 introduced, but manufacturers have mostly figured out ways to overcome these issues. Since you already have your boat you can't take complete advantage of LED lighting's very low electrical current draw by using small wires.  (LED's typically draw milliamps instead of amps.) But you can take advantage of the huge reduction in power usage by installing LED light bulbs.
Prices will vary anywhere from about $7 to as much as $40 depending upon how sophisticated the light array is. These bulbs are available from a variety of vendors so do a bit of shopping to get the best pricing.
Original Artical By Ed Sherman