Port Sanilac Marina has been serving Great Lakes boaters for over 40 years. It is our mission to provide a fun and relaxing atmosphere for everyone who joins us, and to work closely with you as a boat owner to make the aesthetics and functionality of your boat fit your needs while maximizing your enjoyment and time on the water.
We are recognized as a highly regarded full-service marina providing exceptional sales and service in several areas of the boating industry. It is our intention to bring together an experienced and energetic staff with enthusiastic boat owners to create an outstanding experience which will keep boaters returning to Port Sanilac each season.
Port Sanilac Marina values safety and quality above all. We expect our staff and boaters to adhere to the best possible safety practices and we strive to offer high quality products and services at all times.
Certified Michigan Clean Marina
Port Sanilac Marina is taking actions to reduce pollution and improve water quality in the Great Lakes, protect fish and wildlife habitat, and provide continued boating enjoyment for future generations. We've been certified by the Michigan Clean Marina Program since October 2018.
Meet the Port Sanilac Marina Crew
Port Sanilac History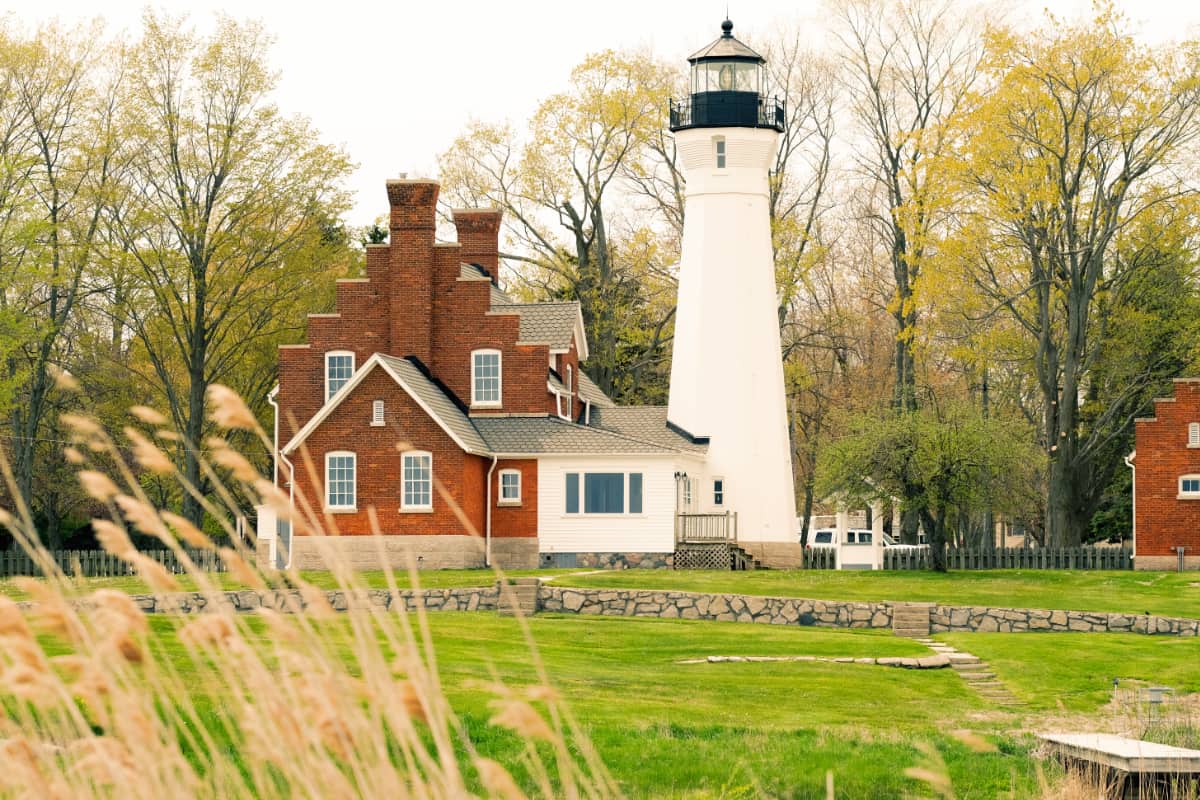 This village was originally a lumberjack settlement on the shore of Lake Huron named "Bark Shanty." In the late 1840's and 1850's, the settlement gained its first sawmill, schoolhouse, and general store. In 1854, Bark Shanty's first post office opened.
In 1857 the village was renamed Port Sanilac, as it is in Sanilac Township in Sanilac County. Local legend attributes the name to a Wyandotte Indian Chief named Sanilac.
Local landmarks include the Port Sanilac lighthouse (burning kerosene from its opening in 1886 until its electrification in 1924) and a twenty-room Victorian mansion built in 1872 by a horse-and-buggy doctor, Dr. Joseph Loop. The mansion is now one of thirteen buildings on site for the Sanilac County Historic Village and Museum.