Welcome to the Bark Shanty Sail Club – Est. 1972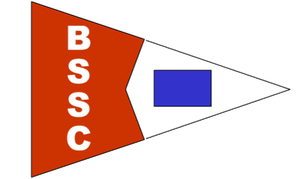 Bark Shanty Sail Club (BSSC), located at the Port Sanilac Marina in Port Sanilac, MI, was founded in 1972 by a handful of dedicated sailors. The initial members were all locals of the Port Sanilac area, but today's member base spans all of Central and Lower Michigan. Over the years, we have grown to provide a full range of sailing and boating activities including an active cruising group, social activities, sail races & regattas, and a group of avid fisherman. A great harbor with easy access to Lake Huron within a reasonable drive from the Detroit and Flint area are key attractions of the club.
Throughout the years, BSSC's mission and purpose have remained true to the founder's intent: to foster friendship among sailors and powerboaters alike and promote participation and interest in the sport of sailing and boating. The relaxed, family-oriented nature of BSSC goes a long way in furthering these goals.
BSSC is always excited to welcome new members. The membership section of the site contains lots of information for newcomers who might be thinking of joining a sail club or just want to know more about sailing and boating on beautiful Lake Huron.
Our Mission
The purpose of our club is to build a sailing and boating community to foster the development of boat handling, safety at sea, navigation, piloting, and racing strategy and tactics skills. Our members include a broad range of experienced racers and cruisers as well as members newer to boating who have yet to take their first overnight cruise or are intimidated by the prospect of a crowded starting line. It is through this community of sharing knowledge and experience that skills are developed, and confidence builds that encourages our members to get the greatest satisfaction and pleasure out of their time on the water. Oh yeah, and we like to have a good time as well!
BSSC Membership Benefits
Convenient access to Lake Huron – be out on the water sailing in 5 minutes. No long motoring from a distant slip.
Organized cruises including overnight and long-distance events
Casual, fun-focused sail racing events designed to promote sailing skills
Experienced sailors/boaters who are willing to share their knowledge with others
Boating and racing seminars
Year-round social activities and special events
Reciprocal rights to other yacht clubs
Clubhouse privileges
Fundraising events
Online Resources
Contact Us for Membership Information
Email: bsscmembership@gmail.com
Fax: (810) 622–8555
Mailing Address
P.O. Box 145, Port Sanilac, MI 48469
Starting Light Sequence
The Race Light Program runs on a 10-minute sequence for a period of 4 hours.
At 6 minutes to start, light 1 (bottom) blinks on and off in a 5-second sequence for 45 seconds to warn of the upcoming 5 minutes mark.
At 5 minutes before the start, all three lights come on.
At 4 minutes before the start, light 1 goes out.
At 1 minute before the start, light 2 goes out.
At the start, light 3 goes out.
The BSSC Starting Lights are located on the roof of the Port Sanilac Marina main building. There are three vertical lights on an orange and white vertically striped background. The start/finish line for races is a direct line between these starting lights and the "A" Mark.
Helpful Resources
Distances Between Points On Lake Huron – This is a spreadsheet with a number of destinations around Lake Huron. You can use it to calculate distances and routes.
NOAA Electronic Charts (NOAA ENC charts) – official navigation charts for electronic navigation devices.