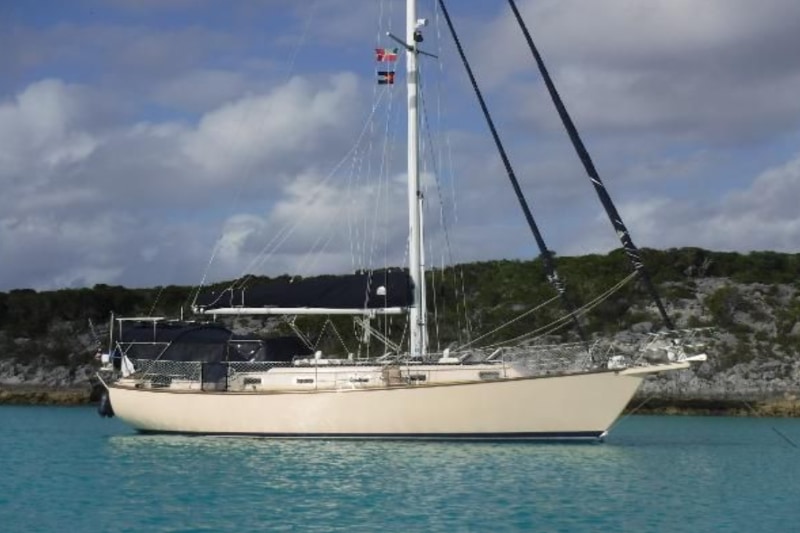 1994 Island Packet 35
All boat showing are by appointment only.
Please contact our broker to schedule. Contact Us About This Yacht
Specifications
Make: Island Packet
Model: 35
Year: 1994
Name: Avalon
Length: 35ft 4in
Class: Cutter
Hull Material: Fiberglass
Beam: 12ft
Boat Location: Port Sanilac, Michigan, United States
Fuel Type: Diesel
Introducing the Timeless Elegance of the 1994 Island Packet 35!
Step aboard a vessel that defines the art of sailing, where classic design meets modern craftsmanship. The 1994 Island Packet 35 is a true gem in the world of sailing yachts, offering an exceptional blend of comfort, performance, and enduring beauty that has stood the test of time.
The owner has spent well over $40,000 and countless hours restoring this beautiful sailboat.
Classic Design, Contemporary Comfort: Built in the renowned Island Packet tradition. Its graceful lines and classic proportions harken back to a bygone era of sailing, yet its interior is a haven of contemporary comfort. You'll find warm rich woodwork throughout the spacious cabin creating an inviting atmosphere perfect for relaxation and enjoyment.
Room to Roam: With a length of 35 feet, the Island Packet 35 provides ample space for you and your guests to spread out and relax. The main salon is open and well-lit, offering comfortable seating for gatherings, a well-appointed galley for preparing delicious meals, and a cozy navigation station for charting your course. Two private cabins, including an inviting master stateroom, ensure that you'll have a peaceful night's sleep while at sea.
Built for Adventure: The 1994 Island Packet 35 is more than just a beautiful yacht; it's a capable and seaworthy vessel designed for long-distance cruising and adventure. Its full keel design ensures stability and tracking in a variety of conditions, making it a dependable choice for sailors seeking to explore far-off horizons. Equipped with reliable, well-maintained systems, this yacht is ready to embark on your next great maritime journey.
Quality that Endures: Island Packet Yachts are renowned for their exceptional build quality, and the 1994 Island Packet 35 is no exception. Crafted with precision and attention to detail, this yacht has stood the test of time and remains a testament to the enduring quality of Island Packet's craftsmanship.
Experience the Timeless Beauty: If you're seeking a yacht that combines classic elegance with modern comforts and the ability to take you on unforgettable journeys, the 1994 Island Packet 35 is your perfect choice. Embrace the heritage of sailing with a vessel that is both a work of art and a reliable companion on the open seas.
Don't miss the opportunity to make this classic beauty your own. Contact us today to schedule a viewing and start your next sailing adventure with the 1994 Island Packet 35.